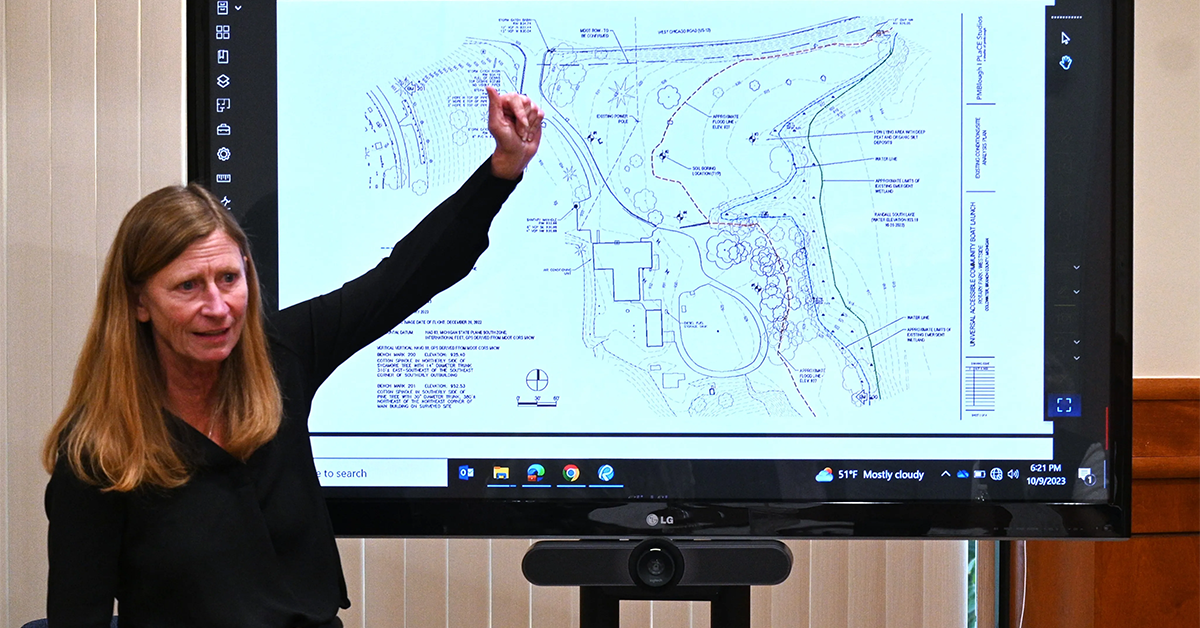 In a clear demonstration of how marijuana tax revenues can play a pivotal role in community development, Coldwater's Rotary Park is undergoing significant renovations funded by these funds. Here's how this initiative is helping reshape the local landscape:
The Backdrop
Coldwater City Council has channelled its marijuana excise tax revenues to revamp the Rotary Park, which is divided by the Coldwater River on South Lake. In a unanimous decision, the council has decided to proceed with the construction of a new boat launch and marina docks on the park's west side.
Understanding the Landscape
The park's current boat ramp is not just inconveniently located on the east side, launching directly into the river channel, but it's also unsafe. Moreover, the entrance to this launch and its parking area near the U.S. 12 bridge pose safety concerns due to poor sightlines.
Fortunately, the revised plan involves shifting this launch to the park's west side, using the entrance to Oak Grover Cemetery's south section. This strategic move not only improves safety but also optimizes the use of the park's expansive terrain.
Overcoming Natural Challenges
The park's natural soil structure threw a curveball during the initial phase. With soil borings revealing deep peat deposits and organic silt underneath the topsoil, constructing a stable asphalt parking lot seemed daunting. However, recreational architect Pam Blough proposed a viable solution – constructing parking lots using solid supported concrete or a permeable rock material system, similar to a successful project she handled in Wyoming city.
Moreover, while much of the area along the water is protected wetlands, the region near the U.S. 12 bridge remains an exception. The plan involves establishing a twin concrete launch ramp in this area, while relocating the current canoe/kayak launch across the river.
A Vision for Tomorrow
Aside from these major developments, the larger wooded east side of the park is slated for expansion, promising a host of recreational options – from trails and fishing docks to open spaces with potential for other enhancements.
Further funding avenues are also being explored. With the city having already pledged over $750,000 from marijuana excise tax revenues for the park's development, additional funds from a March 2025 marijuana excise tax payment will be matched with a state grant to finance the east side development.
In Conclusion
The story of Rotary Park in Coldwater offers a compelling case for the potential benefits of marijuana tax revenues. With the park's transformation set to be completed by the summer of 2024, Coldwater's residents will soon witness a direct positive impact of these funds on their community. The council's vision and the strategic use of tax revenues set a precedent for other cities to consider similar initiatives, leveraging such resources for the greater good.