House of Dank Brings Grammy Winner Future's EVOL Cannabis to Michigan Market
November 20th, 2023 Products & Reviews
Ryan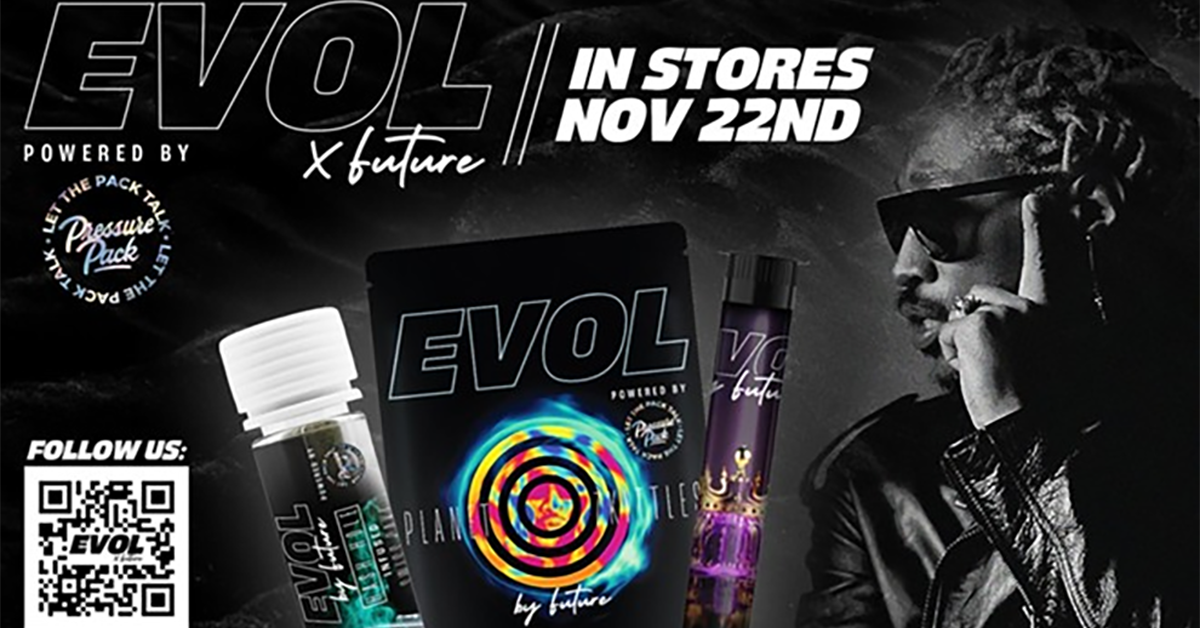 Michigan's cannabis market is witnessing an exciting new chapter as EVOL by Future, the cannabis brand developed by two-time GRAMMY winner Future, makes its debut in the state. This launch, in collaboration with Michigan's renowned cannabis company House of Dank, marks a significant step in expanding the cannabis product range available to consumers in the region.
EVOL by Future, established earlier this year under Carma HoldCo, a branding and licensing firm known for its work with top celebrity and cannabis brands, is set to offer Michigan cannabis enthusiasts a range of high-quality products. These products include elite flower offerings, live rosin vapes, and strain-specific infused pre-rolls, all of which will be available at any House of Dank location starting on November 22nd.
Adam Wilks, Co-founder and CEO of Carma HoldCo, expressed enthusiasm about the partnership, noting that the combination of House of Dank's expertise and Future's global appeal is expected to significantly enhance the cannabis experience in Michigan. Prince Yousif, the owner of House of Dank, also shared his excitement, highlighting Future's substantial impact on modern music and culture. He anticipates that EVOL by Future will resonate with cannabis users in Michigan, much like Future's music has.
With this strategic collaboration, both Carma HoldCo and House of Dank aim to enrich the cannabis culture in Michigan, introducing a line of products that embody quality and innovation, in line with Future's influential brand.
Spotted a typo, grammatical error, or a factual inaccuracy? Let us know - we're committed to correcting errors swiftly and accurately!
---
---
---
Other Recent News