Michigan's Fresh Legislation Bridges Gap for Tribal Cannabis Ventures
October 24th, 2023 Legislation & Policy Updates
Ryan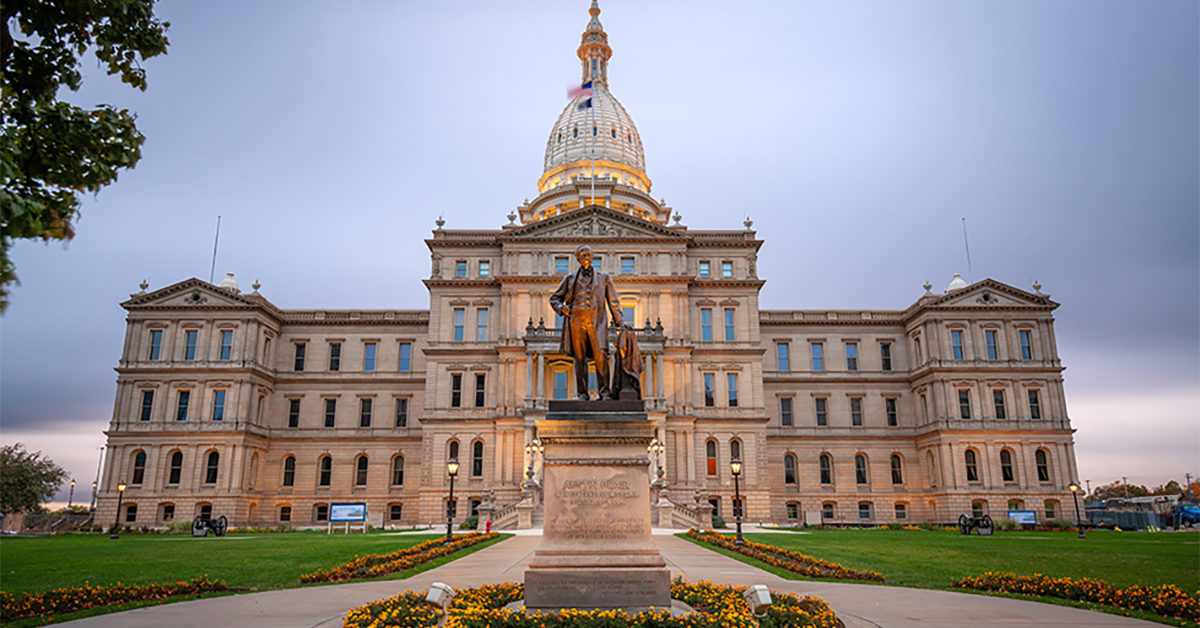 In an effort to unify Michigan's marijuana market and provide equitable opportunities for all, Governor Gretchen Whitmer sanctioned a two-bill package on October 19th. This new legislation facilitates the inclusion of tribal cannabis enterprises into Michigan's regulated marijuana landscape.
The bills in focus, Senate Bill 179 and Senate Bill 180, successfully navigated the Legislature earlier in October. Central to this legislation is the facilitation of compacts between Michigan and its sovereign tribes on matters of cannabis regulation and taxation.
Under the aegis of this legislation, tribal cannabis enterprises can transact within the state's regulated domain. However, this is contingent upon them applying Michigan's 10% excise tax on their sales. In addition, the legislation paves the way for tribes to be eligible for allocations from Michigan's Marihuana Regulation Fund, mirroring the same rates as local governments. Notably, this fund annually disburses 15% of its residual balance to counties and municipalities, this distribution being determined by the volume of cannabis retailers and microbusinesses in their jurisdiction.
The architect of S.B. 179, Senator Jeff Irwin from Ann Arbor, articulated that the primary objective of this legislation is to dismantle the existing barriers between Michigan and its tribal communities. This not only facilitates seamless transactions between state-sanctioned and tribal cannabis enterprises but also aims to amalgamate them into a single, cohesive system. As Senator Irwin expressed at a Regulatory Reform Committee hearing, "We'd no longer have two silos but one system for the trade in cannabis here in Michigan."
A significant voice in the discourse around this legislation has been Whitney Gravelle, the President of the Bay Mills Indian Community. This community, stationed in Brimley, has the distinction of being the first tribe in Michigan to legalize adult-use cannabis. Furthermore, they pioneered the opening of a commercial cultivation unit and a dispensary within their territory.
In her address, Gravelle underscored the limited participation of tribal businesses in the state's marijuana economy and emphasized the challenges they faced due to their exclusion from the Marijuana Enforcement Tracking and Compliance system. Gravelle stated, "Presently, Bay Mills Indian Community licenses and regulates our marijuana activity within our tribal nation's jurisdiction. However, the lack of data exchange with the state implies that during product issues or recalls, our community remains uninformed unless through public channels." She asserted that the new bills would bridge these communication gaps, thereby bolstering public health safeguards for both the state and its tribal communities.
This legislative endeavor garnered widespread support. Among its proponents were the Grand Traverse Band of Ottawa and Chippewa Indians, the Saginaw Chippewa Indian Tribe of Michigan, the Michigan Cannabis Industry Association, the Marshall-based cannabis enterprise Common Citizen, and the Michigan's Cannabis Regulatory Agency.
With Governor Whitmer's endorsement, this duo of bills was immediately enacted, marking a new chapter in Michigan's marijuana narrative.
Spotted a typo, grammatical error, or a factual inaccuracy? Let us know - we're committed to correcting errors swiftly and accurately!
---
---
---
Other Recent News