Pleasantrees Ushers in a New Era at the Historic Gibraltar Trade Center
November 9th, 2023 Business & Industry
Ryan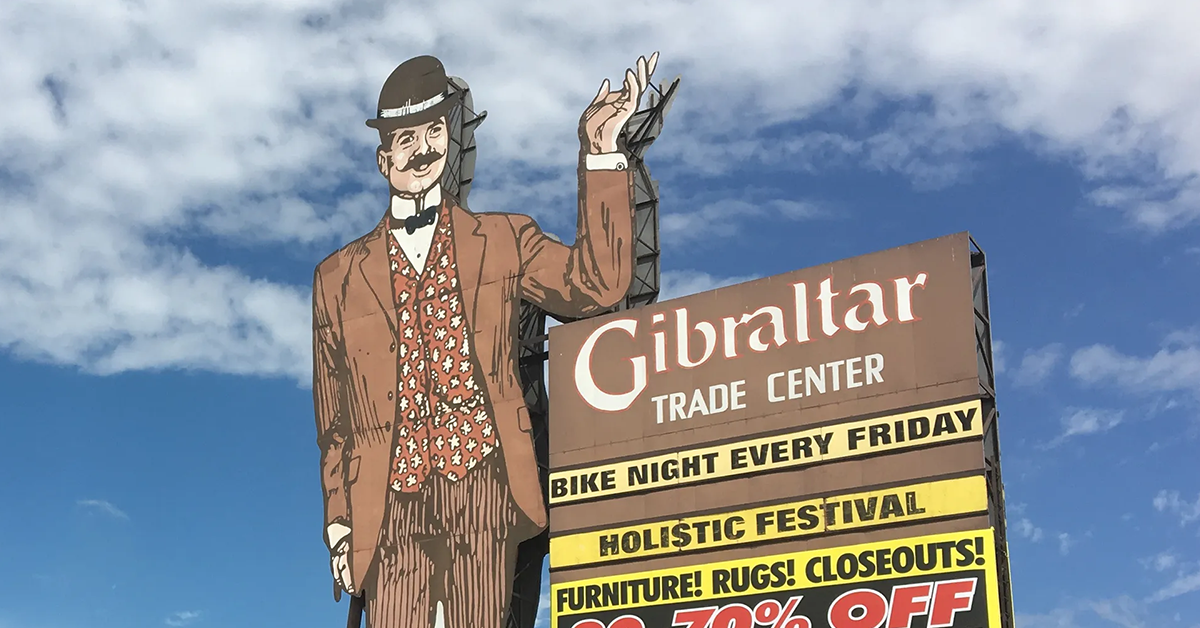 In a significant development for Michigan's cannabis industry, Pleasantrees has embarked on an ambitious project to transform the historic Gibraltar Trade Center into a dynamic cannabis retail and community event space. This initiative not only represents a milestone in the industry but also highlights Pleasantrees' commitment to community engagement and social responsibility, including their noteworthy homeless fundraising drive.
Since establishing a temporary dispensary in 2022, Pleasantrees has been a beacon of innovation and community integration in the cannabis sector. Their plan to convert approximately 9,000 square feet of the expansive 250,000-square-foot Gibraltar facility into a permanent location is a testament to their growth and foresight. This development, as detailed in an earlier article, is more than a retail expansion. It encompasses cultivation, processing, a consumption lounge, and an overhaul of the parking area for an enhanced customer experience.
The vision of Randall Buchman, Founder and CEO of Pleasantrees, extends beyond cannabis retail. He envisions a world where cannabis is destigmatized, and his plans for the Gibraltar site reflect this ethos. Buchman's dream, as he has articulated in prior discussions, is to create a space where cannabis enthusiasts and the wider community can come together in a shared, stigma-free environment.
An intriguing element of this redevelopment is the iconic Gibraltar man sign, a local landmark. In a nod to both history and contemporary aesthetics, Pleasantrees has commissioned Detroit Sign Painters to revamp this iconic figure, symbolizing the site's new chapter. Kelly Thomson McLeod, daughter of the original sign painter Leonard Thomson, is part of this artistic endeavor, adding a layer of personal and historical continuity to the project.
McLeod's involvement brings a poignant narrative to the site's transformation, linking the professional realm with personal history. Her stories about her father's work, including the Gibraltar Man, lend a unique, familial aspect to this redevelopment project.
Pleasantrees' commitment to community integration is further exemplified by their plans for the site. The revamped Gibraltar Trade Center is poised to host a range of community events, including concerts, auto shows, and farmers markets, continuing the legacy of the historic center as a communal hub. This initiative not only brings together cannabis users but also invites the broader community to engage in diverse activities, fostering a spirit of inclusivity and connection.
In tandem with these developments, Pleasantrees is also actively engaged in community welfare projects, like their homeless fundraising drive. This initiative underscores the company's dedication to social responsibility, extending their impact beyond the realm of cannabis retail. By supporting vulnerable groups within the community, Pleasantrees is setting a precedent for how businesses in the cannabis industry can contribute positively and meaningfully to societal issues.
In essence, the transformation of the Gibraltar Trade Center by Pleasantrees is a multifaceted project that signifies a new era in Michigan's cannabis industry. It embodies a unique blend of historical preservation, modern cannabis culture, community engagement, and social responsibility. As Pleasantrees continues to expand its presence in the cannabis retail sector, its commitment to being a constructive and compassionate force within the community is clearly evident. This initiative is set to become a landmark in Michigan, symbolizing the harmonious coexistence of a storied past and a progressive, inclusive future.
Spotted a typo, grammatical error, or a factual inaccuracy? Let us know - we're committed to correcting errors swiftly and accurately!
---
---
---
Other Recent News